 Kokomo Test Quatre Carreres product

Wouter
Matt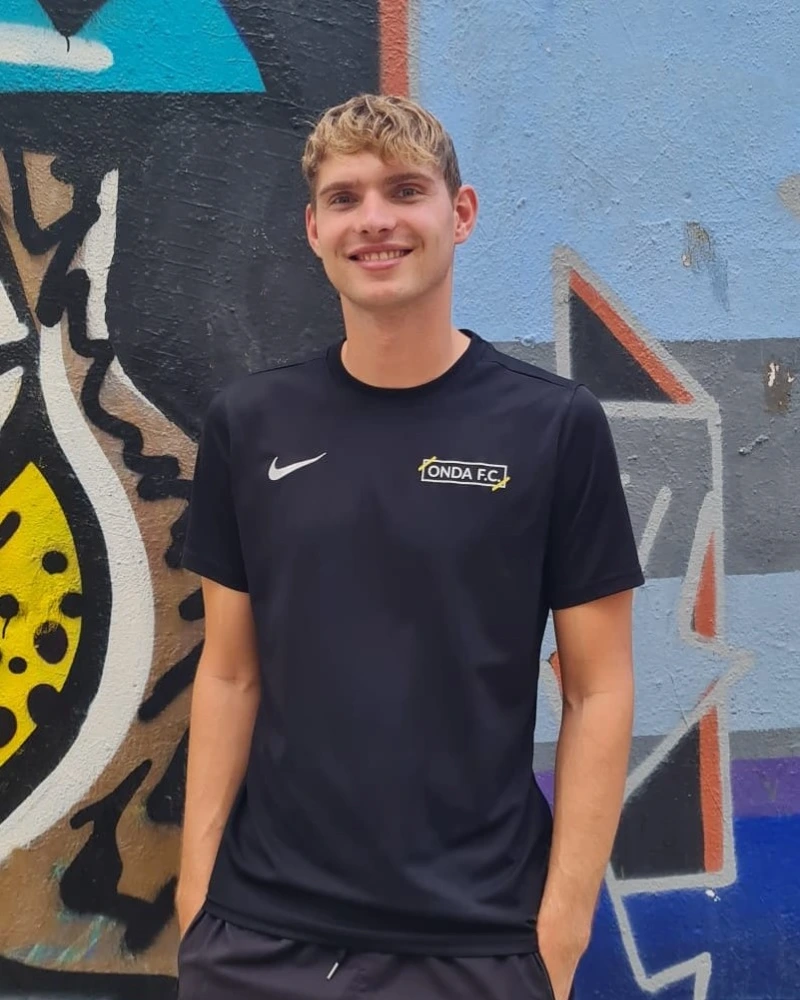 Maarten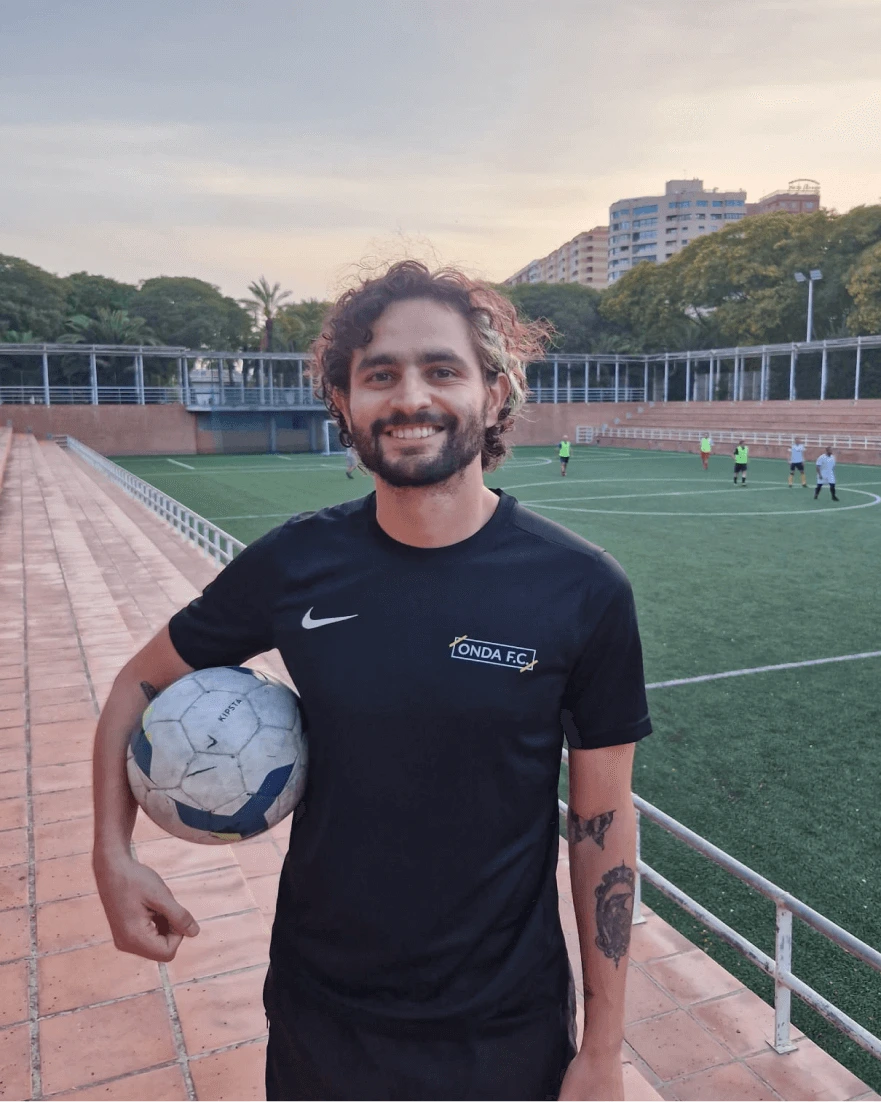 David
We take care of the reservation, balls, materials & yellow & black bibs for each team. Make sure you join a game in a sportswear or get your own ONDA F.C. outfit!  Check our merchandise products here.
At estadio Turia you can make use of the dressing room.
For all our artificial grass pitches we recommend turf shoes. At Estadio Turia you can play with cleats too.
Make sure you keep yourself hydrated especially in warm weather conditions. Bring your water bottle! There is a possibility to refill your water bottle at Estadio Turia.

To maintain a "Buena ONDA" (good vibe) before, during & after the game:

It is important that you arrive on time at least 5 – 10 minutes before the game. This to make sure we can start on-time and that we can maintain the created teams. If you can't be there on time, let us know through live chat, whatsapp or email.
A game is one hour, including a short water break and the halftime switch. The local Host will coordinate and communicate the time allocation, as well as oversee the goalkeeper substitution timing.
ONDA games always have a host. The local host welcomes you, explains you the rules (if needed) & ensures you have a great time playing. Our host leads the game which means we don't have fixed official referees. The host takes decisions if needed. We respect & agree decisions of the host, always.
To create a acviting, equalized game ONDA F.C. always aims to balance the teams well. This is based on a player rating system. Despite this, we can not ensure a perfectly equalized game & if need we make a change during the game on the pitch.

If you want to play with your friends please let us know in advance through live chat.
To protect our players and maintain a safe & friendly environment we play without slide tackles.
We can't ensure that each game has fixed goalkeepers. Which means we rotate goalkeepers every couple of minutes (depending on the game) Everybody will be on goal once during the game.
With offside (if applicable)
We play with offside in all our 7v7,8v8, 9v9 games. The local host will explain the exact rules at the location. We don't play with offside in all our futsal and 6v6 games. 
You can cancel your game by sending us an email to [email protected] or to send us a chat message on the web-app or whatsapp.
Cancellation policy:
Afternoon/evening games, cancel at least 4 hours before the game
Morning games, cancel the evening before 8PM
In any other case we wont refund your game credit. More information see our terms & conditions.
Games you also might like!